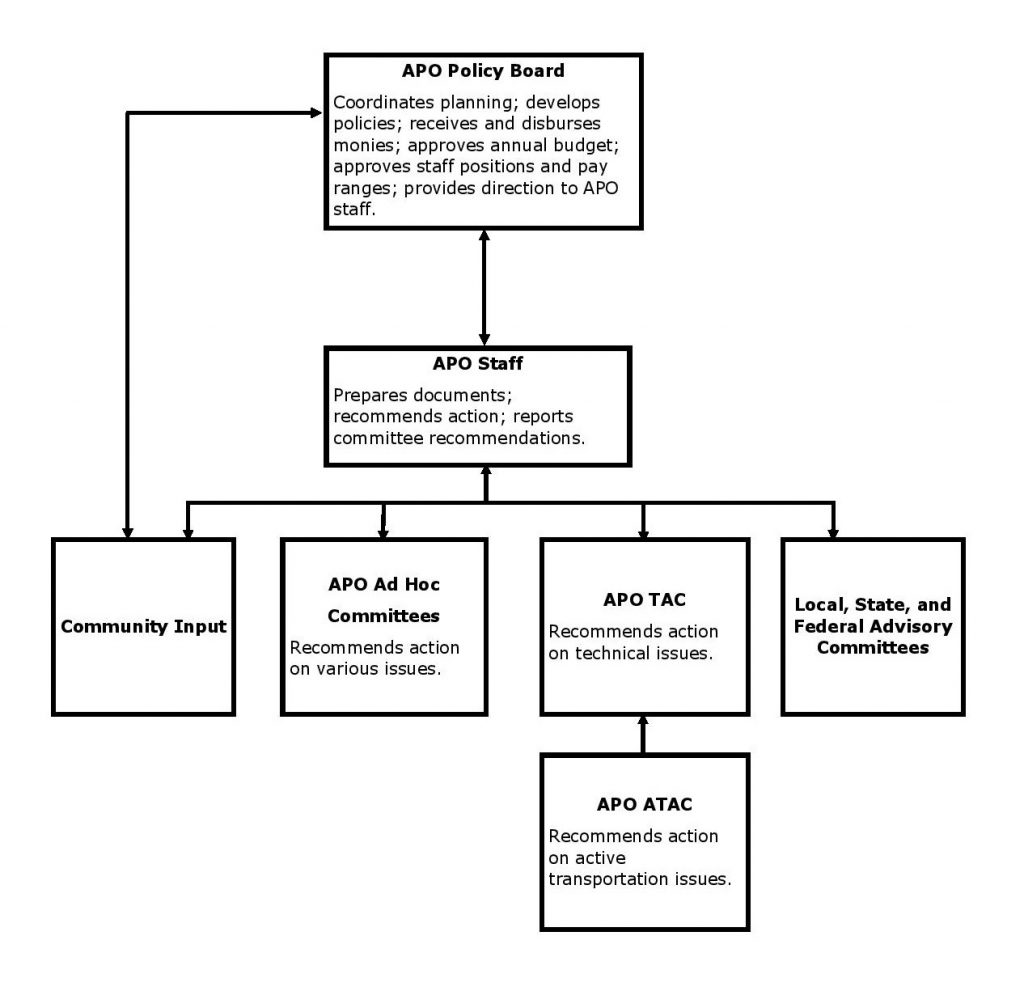 Policy Board
The decision-making body of the APO is the Policy Board, which is responsible for adopting regional transportation plans, projects, and policies as well as directing APO staff.
Technical Advisory Committee
The TAC is a committee of planners and engineers representing the local member governments and relevant agencies which is responsible for providing technical advice and guidance to the Policy Board and APO staff.
Active Transportation Advisory Committee
The ATAC is a sub-committee of the Technical Advisory Committee (TAC) which focuses on identifying and addressing the needs of active transportation modes such as bicycling and walking.